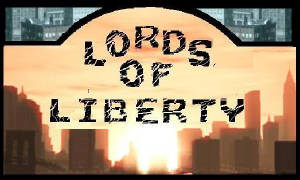 Welcome to the home of the Lords of Liberty.
We are an oraganized group of Xbox 360 gamers brought together by our love for GTA.
I would rather not consider our crew a "Clan." GTAIV will allow this crew to socialize in free roam 16 player rooms utilizing all of Liberty City.
Being a part of the L.O.L.'s will ensure you always have a room of friends to join. Wether it's an intense ranked team deathmatch, or a relaxing tour through L.C. with 15 other friends (all on your own motorcycles). I hope to organize everything prior to April 29th, so the Lords will have endless online options when the game is released (If we can pull ourselves away from single player). Either way, I have chosen to dedicate myself to this crew as much as I dedicate myselft to GTA as a whole.
-Nikoteen Bellic